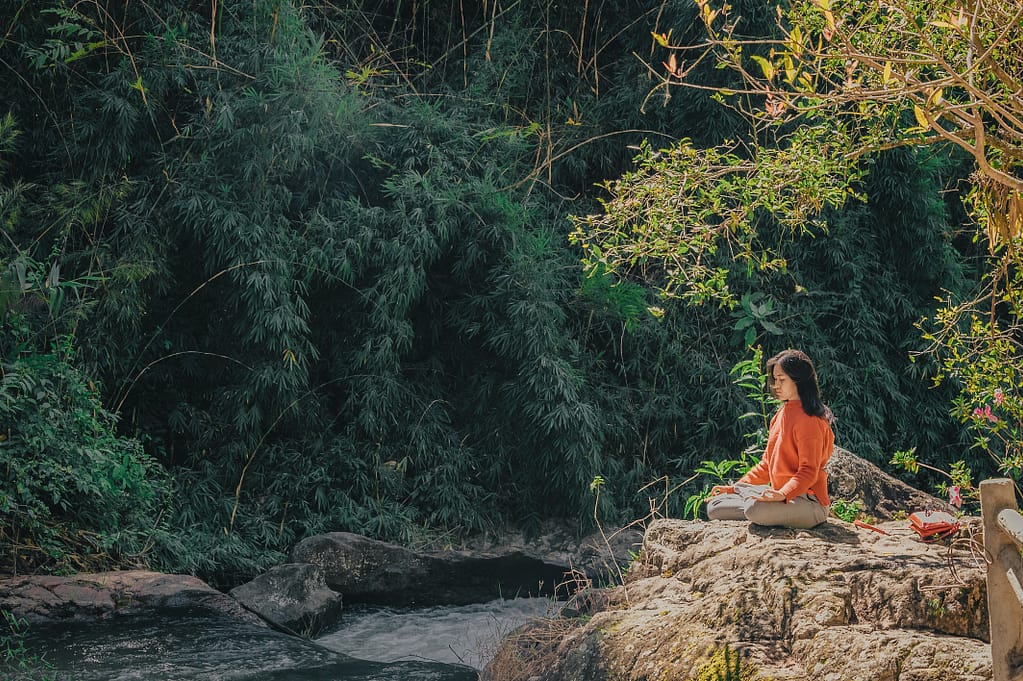 Reach peace of mind and Be Successful in All Aspects of Life: Peace of mind is a condition where we get freedom from worries and anxiety, with emotional and calmness of mind. Many people in the world would have accomplished everything in life but they may lack peace of mind.
We can love others only if we love ourselves. Nowadays, we know that self-love is a fundamental basis of loving others, giving love, and having fulfilling relationships. But how to love someone you do not know? Therefore, it is important to go within to connect with the soul/spirit to discover our true nature and being in Peace with ourselves. Only then can we love and accept ourselves fully with all shades and edges and fully love ourselves and others. As a result, we will attract people who love us fully just the way we are.
Your soul is there for you and waiting for you to connect. The soul is deep inside of you to guide you in your life! It is there inside everyone, but we need to discover it and reconnect us to let it help us heal ourselves and find our truth. In many ways, we have been put ourselves into the darkness not to see and hear it anymore. It is calling you! It is your soul (spirit) here to serve you!
To give you a hand through the five transformation steps to change your life from misery into your dream!
Reach sustainable "peace of mind" to live in love and harmony. Stay healthy and in abundance for the rest of your life.
Peace of mind is the main doorway for all success and happiness in anyone's life. Check out this Peace of mind course that enables you to be successful in aspects of life. It is an advanced peace of mind program offered by Janine Wolf. This program is for a period of 5 weeks for the transformation to happen.
Check out the Course details on how the course works and details regarding the same:
25 Modules, 4 Bonus modules, 21 pdf's (ready to download),
and 13 videos exclusive for you
Two 1-hour Zoom-Sessions VIP/mentoring
WEEK 1: SLOW DOWN Welcome & introduction of Janine
Day 1: Slow down
Day 2: Manage your breath
Day 3: Stop comparing
Day 4: Gratitude
Day 5: Mindfulness practice
WEEK 2: ENERGETIC SPIRITUAL CLEANING OF THE SOUL
Day 1: Forgiveness practice
Day 2: Let go
Day 3: Heal the relationship with parents
Day 4: Aura cleansing
Day 5: Heal your inner child
Bonus: Uplift your energy
WEEK 3: PURIFICATION OF MIND AND BODY
Day 1: Mindset check-up and reset
Day 2: Attitude is everything
Day 3: Stop whining
Day 4: Habit check-up and body cleansing
Day 5: Purification of the body/environment
Bonus: Mindflow method
WEEK 4: CONNECT WITH SPIRIT AND DISCOVER YOUR LIFE PATH
Day 1: Thought control
Day 2: instructions of meditation
Day 3: Connect with your higher self/ soul
Day 4: Soul communication
Day 5: Discover your life paths
Bonus: Smile mediation
WEEK 5: MAINTAIN YOUR PEACE OF MIND AND KEEP IT SUSTAINABLE
Day 1: EFT
Day 2: Mantra & affirmation & prayer
Day 3: Pranayama
Day 4: TAO song and TAO dance
Day 5: Healing code
Bonus: Self-love
Other Special benefits of this program include:
Getting into a stage of Peace of mind
Being able to stay calm in every situation of lift
Clarity about life paths and calling
Being loved and successful
The overall health of mind, body, and soul
Freedom from depression and anxiety
This program gives you step by step method of attaining peace of mind. so act today to get into the state of calmness and enjoy your one single life with peace of mind.
Enroll Now and get 50% offer and 60 days money-back guarantee if you are satisfied.
        <a href="https://bit.ly/3yd1bkc" role="button">
                    peace of mind technique
                </a>